I put together the troupe starting in January after doing a last minute burlesque piece for Crushed Velvet Rope, a fetish troupe.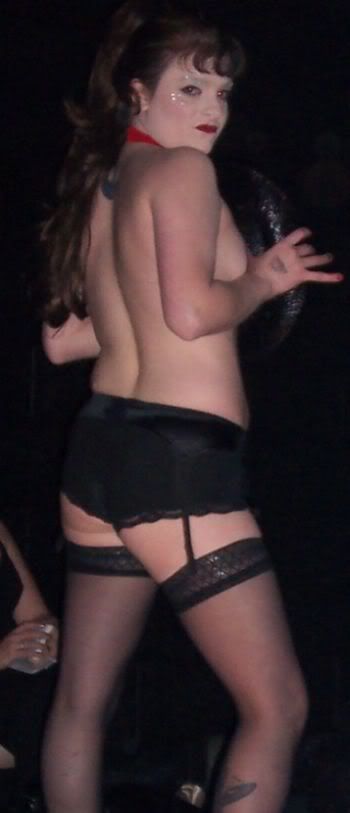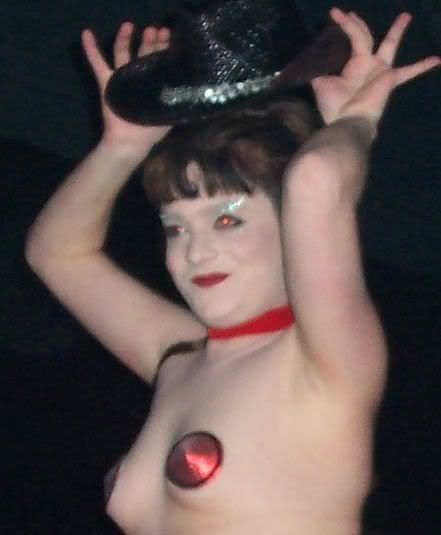 The piece went over so well, that after sitting at the bar one night with
oleanderapathy, and
sinaesthesia, it was decided that a troupe could be formed to perform with the upcoming fetish troupe, Cabaret Fetiche, to enhance the fetish shows produced for the Launchpad.
The first meeting consisted of, Lil' Heathen, Stoli, Nexi and me, for about an hour. Then, Cherry Automatic, much to my surprise showed up and brought, Bettie Danger. The next meeting, in came Emmy Mayhem and Strix LaCoujxe. Shortly after that, Lucy St. James joined, and we had a troupe. We were topped off with Ghost helping us out with make-up and hair and suddenly we had a show.
All photos courtesy of
damndirtyzombie,
ohno_jonathan_o,
strixkat,
ivdied, and Felix
And please if you have photos from any of our shows, rehearsals, hanging out, comment with them, email them to me, ftp them, something! Please! I would love to see any and all photographs. I am missing photos from all cast parties! I am trying to get an archival system going to collect all of our photographs, videos, etc, that will soon be available for the performers and crew on an ftp server!
This entry will be a work in progress, and hopefully if I can collect some more photos I will continue to add to it over the next few days.
Rehearsals were long but worthwhile.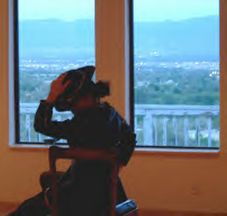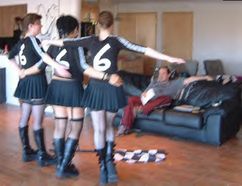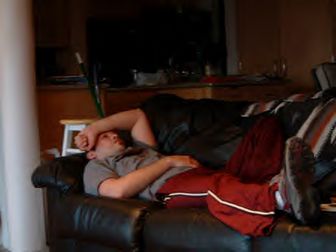 We had hair and make-up run-throughs as well as an all day dress rehearsal.
Thanks to Mariette, we had our first performance April 29th at the Launchpad called "Cabaret Fetiche".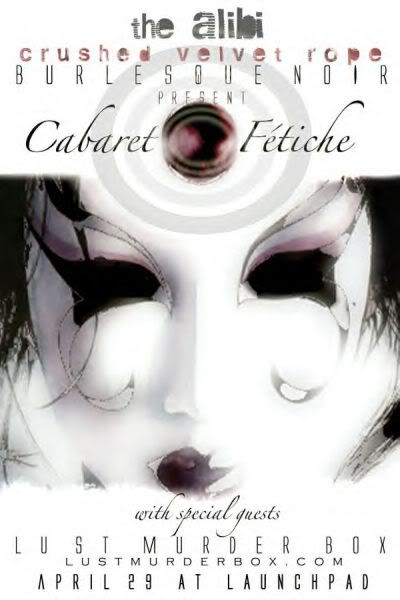 Of course we were all completely nervous for our first show and took it out, by well, humping each other (really, nothing has changed).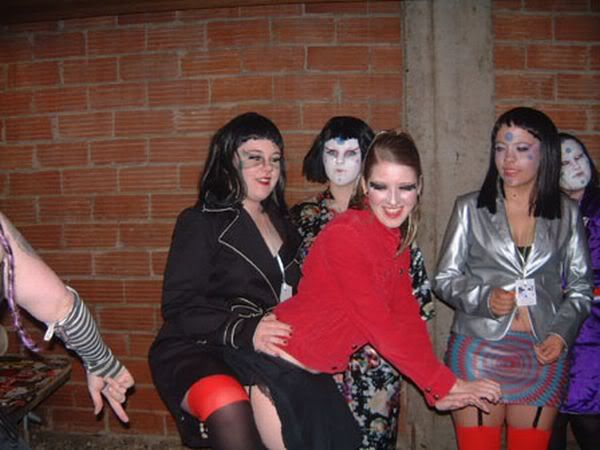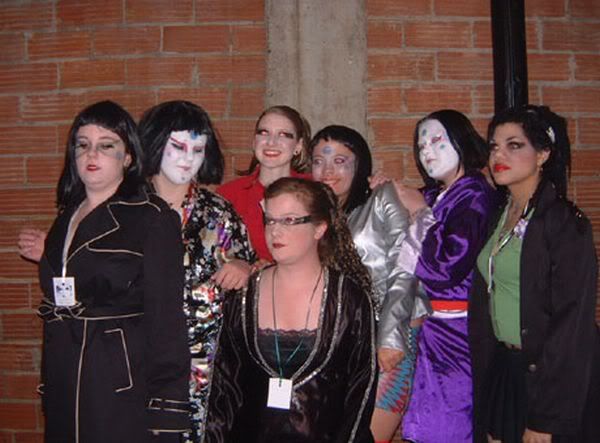 Lights… Camera… Action… Success…
We opened with China Girl, that despite my reservations, went over extremely well, and pleased the audience.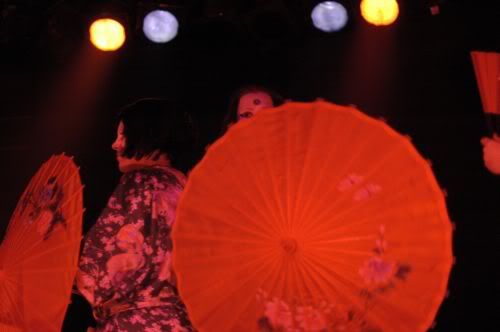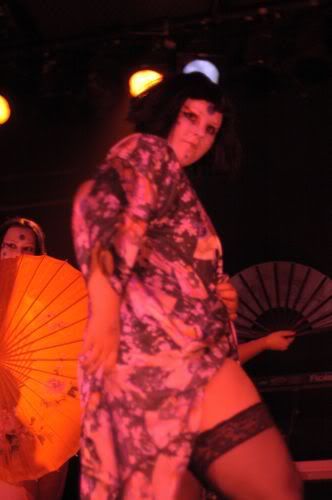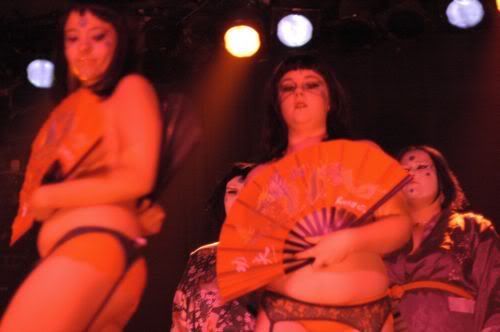 And Bettie Danger likes to pick her nose—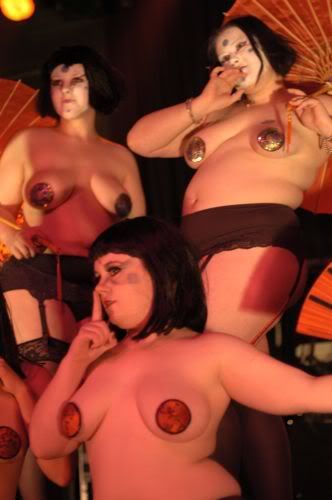 I love these photos by
damndirtyzombie, I just don't' think I get any hotter than this—"Patricia"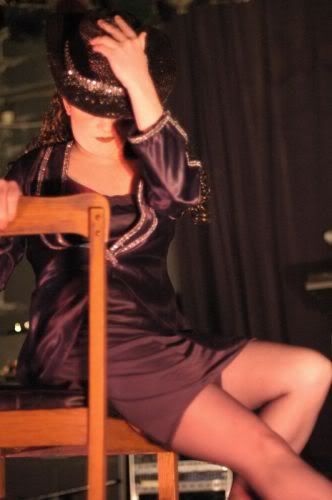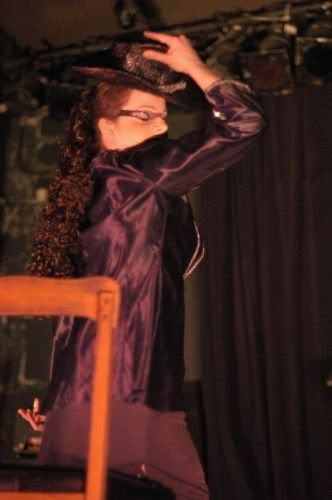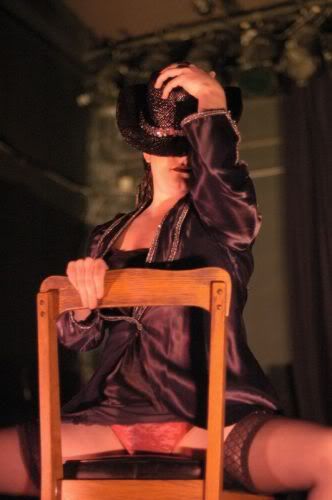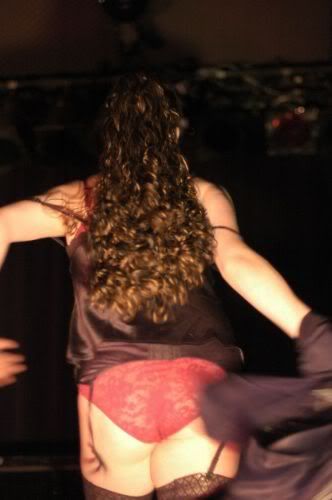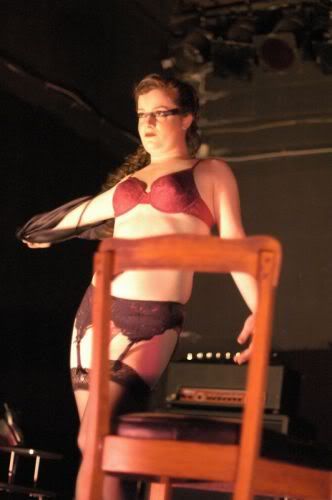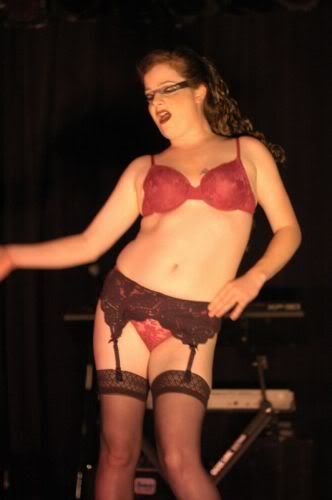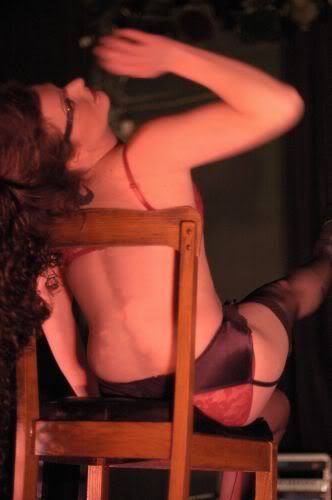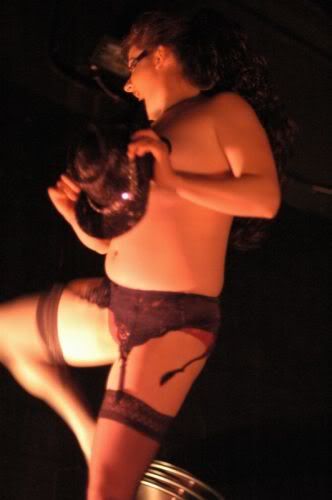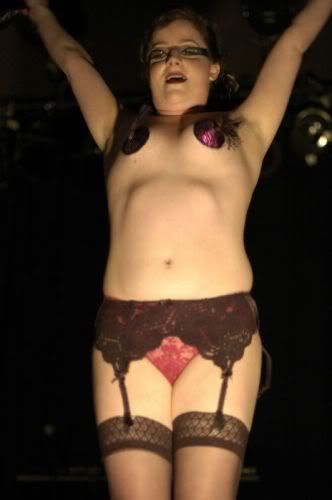 With the help of
oleanderapathy and
ivdied we started a website that of course involved grabbing my boobs.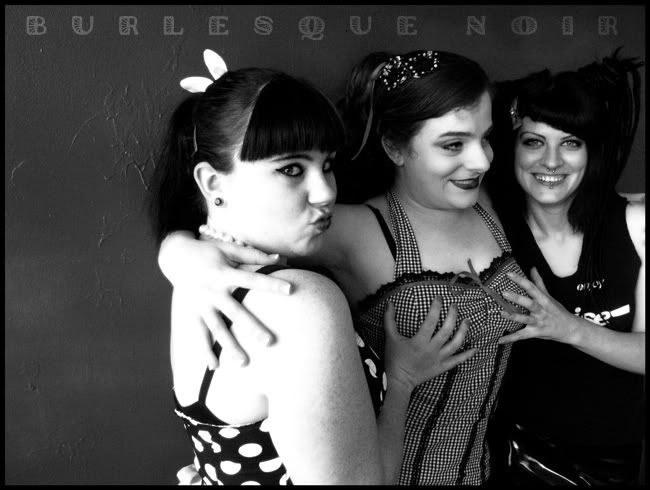 Now came the two months from hell. Otherwise known as, "How I Spent My Summer Vacation".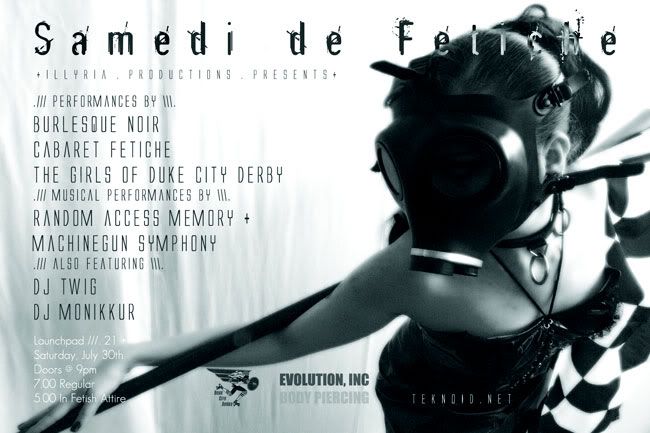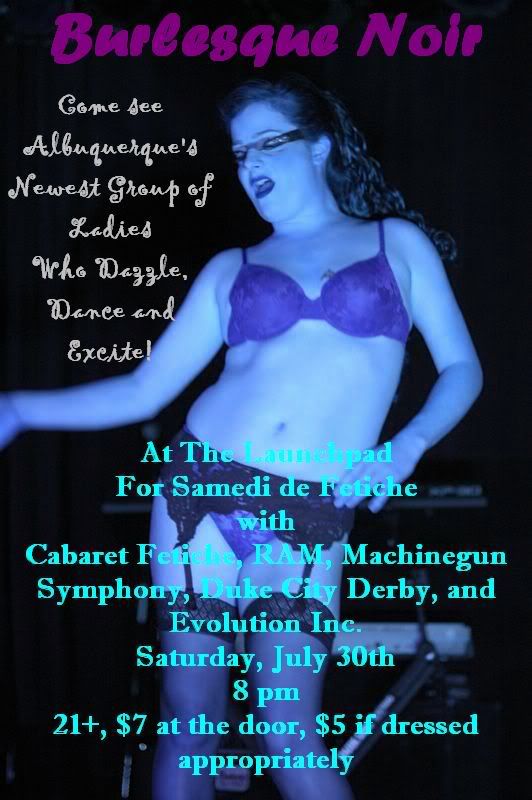 Of course we had our moments of fun—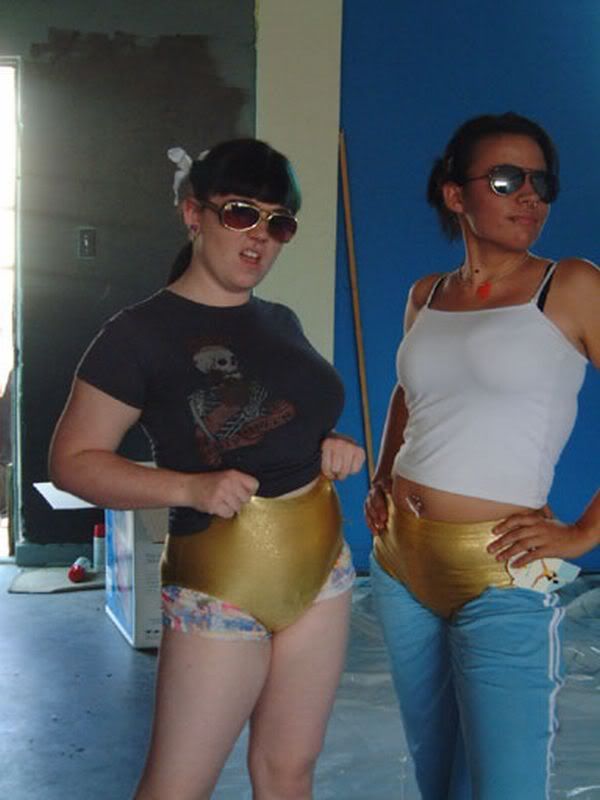 And the show paid off—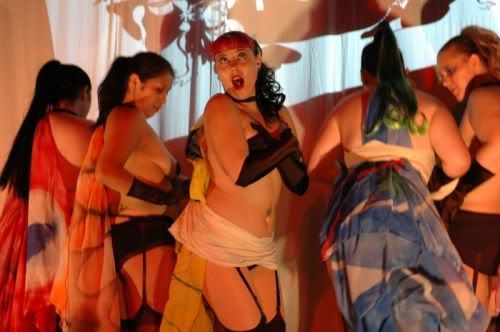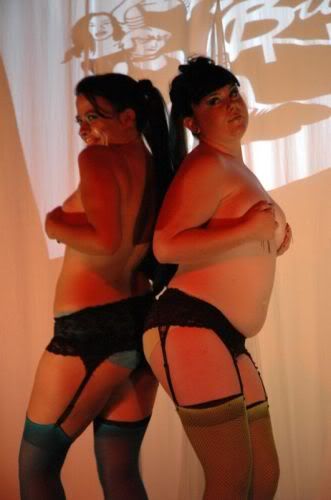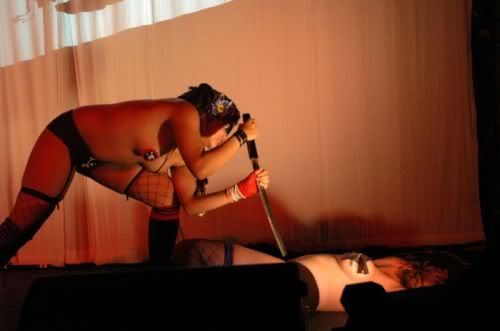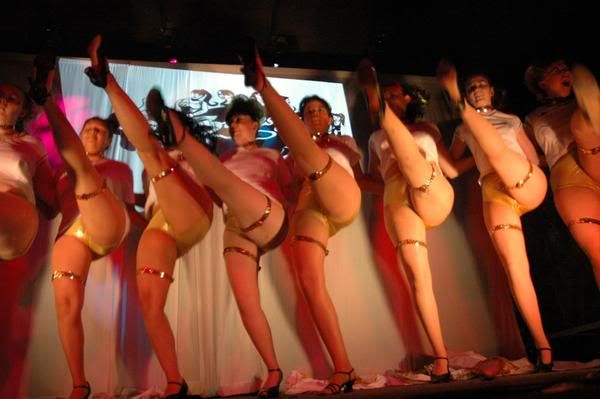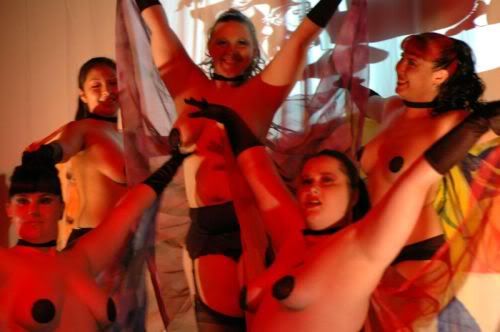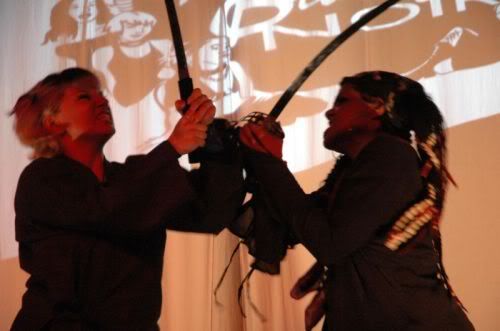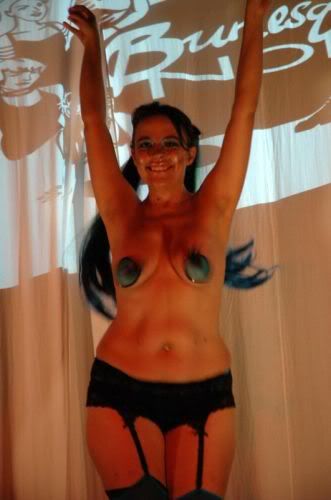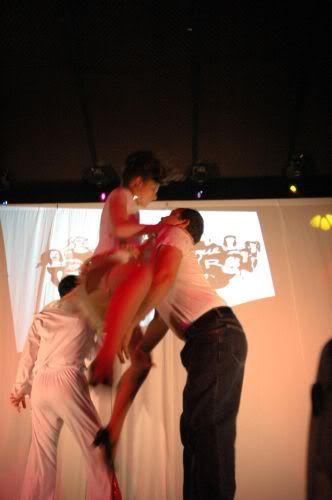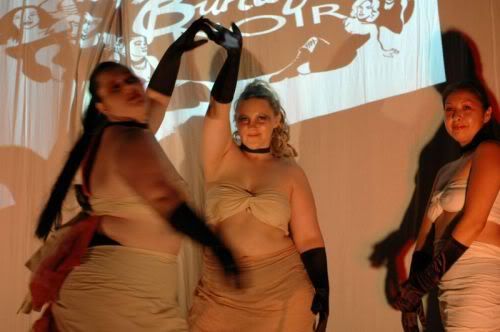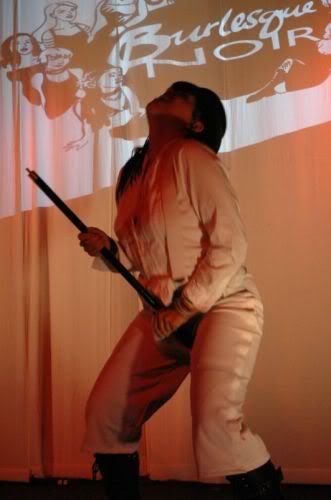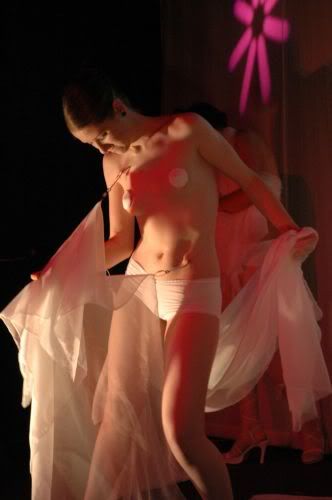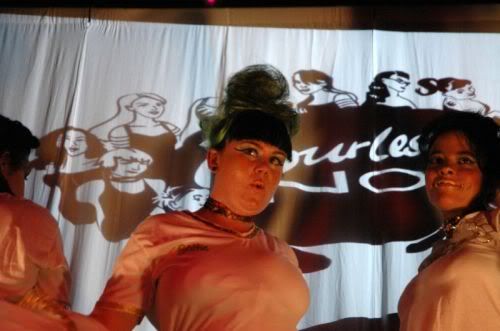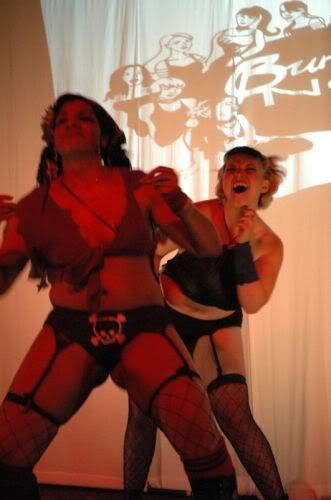 I just have to interrupt this year in review to say that Cherry has great tits—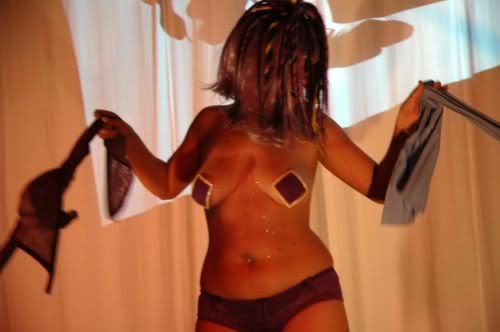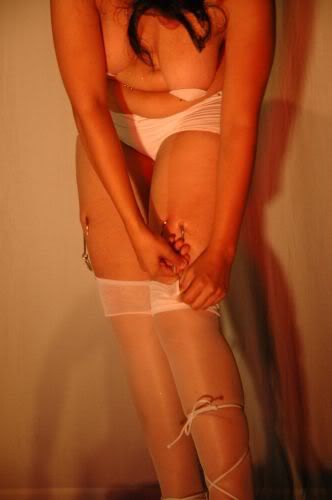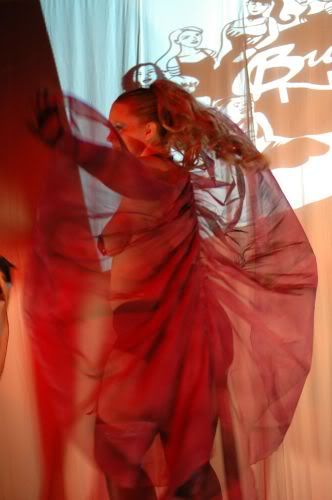 Damn we kick high–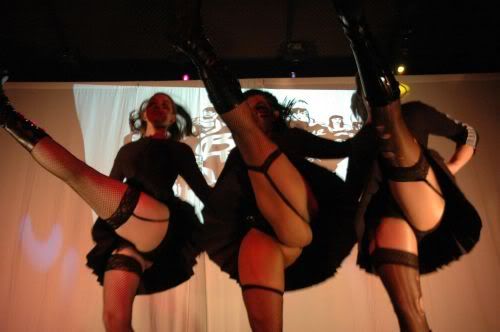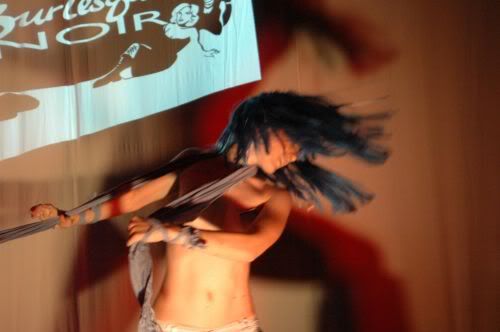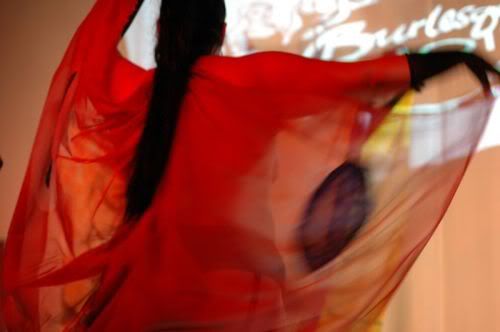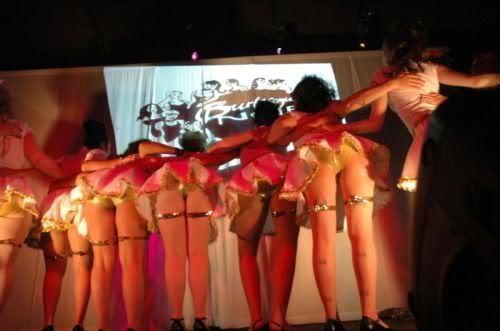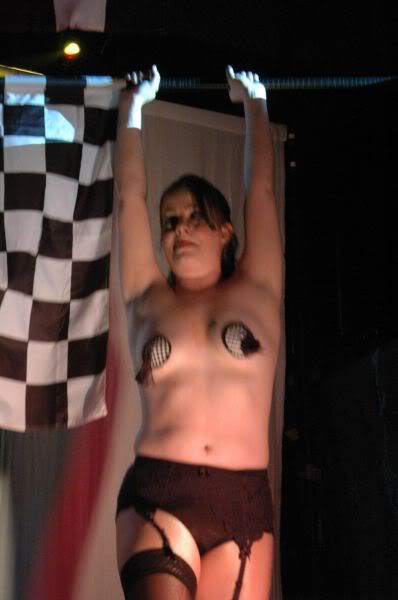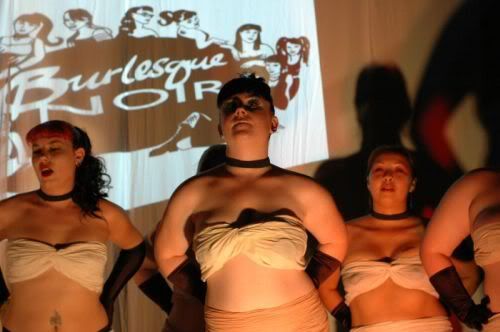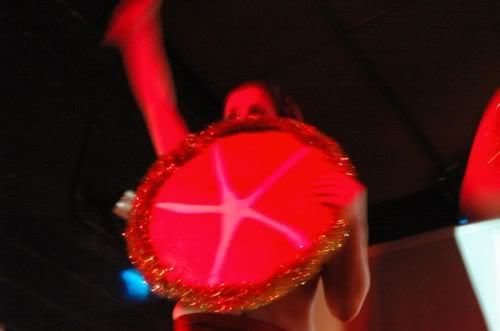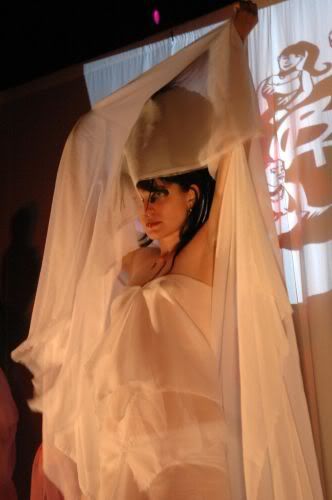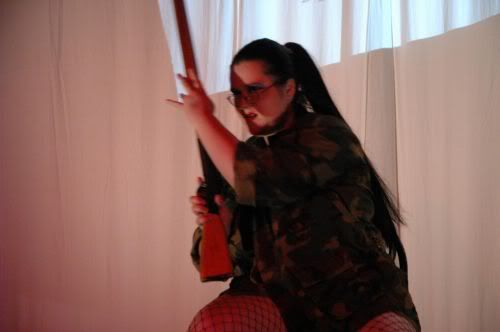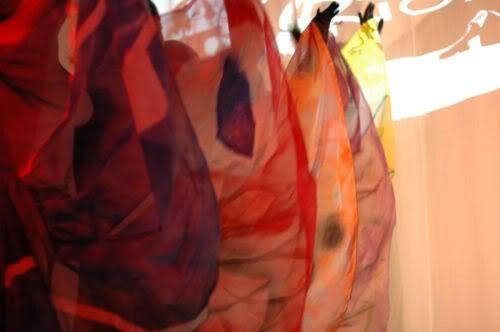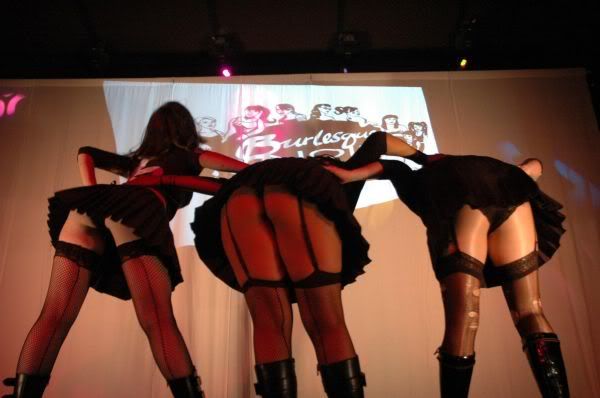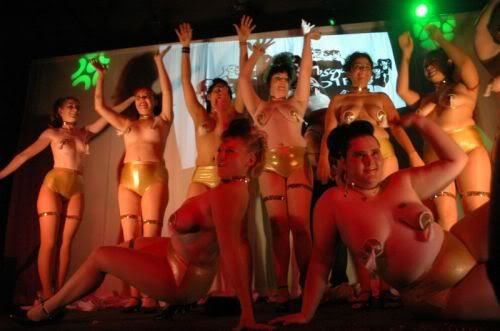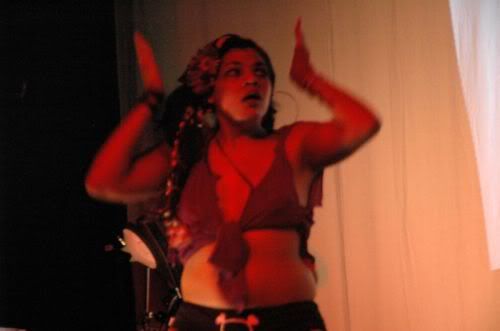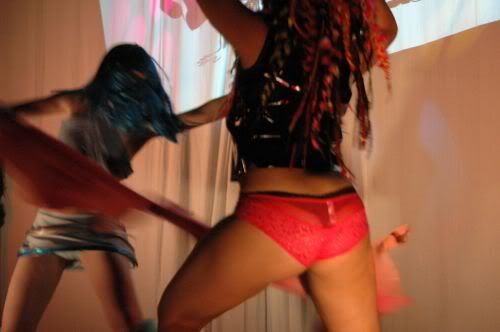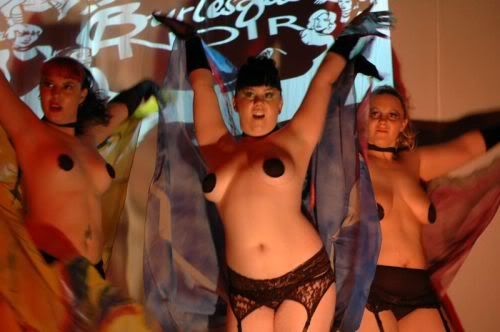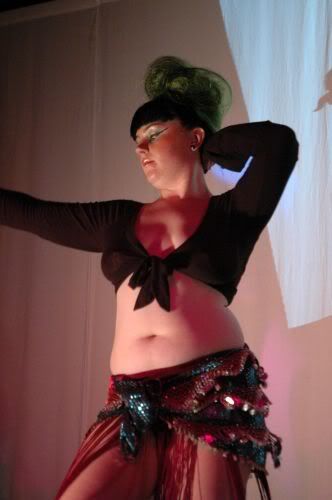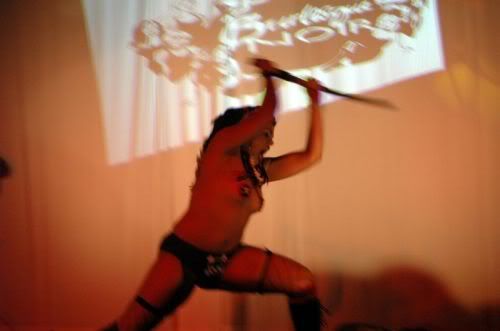 And also interrupt to say that Duke City Derby *rocks*–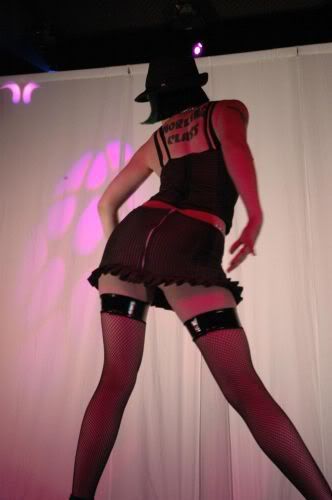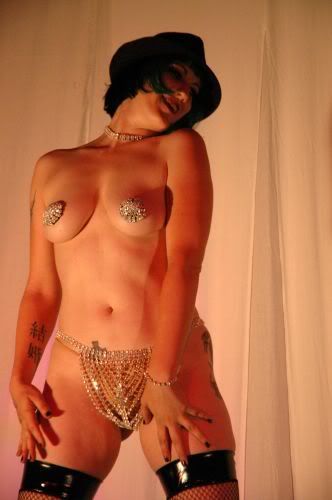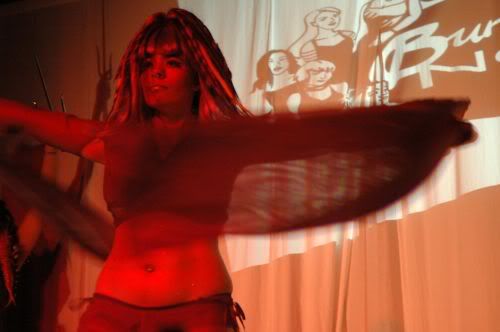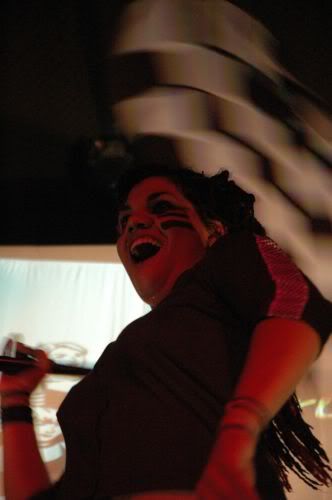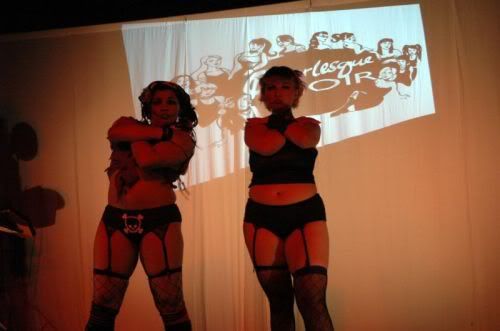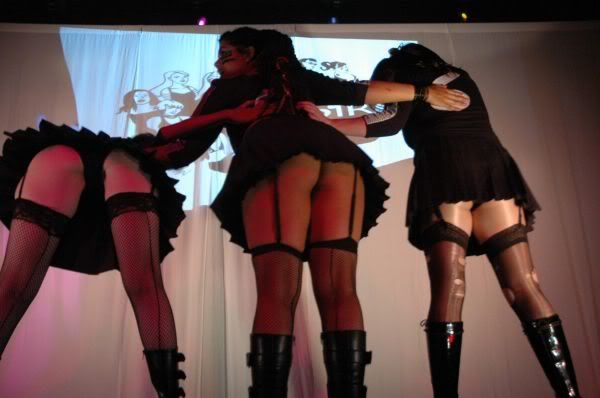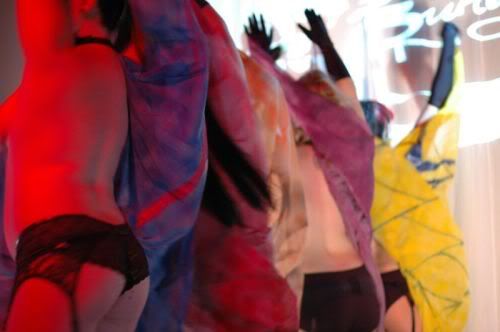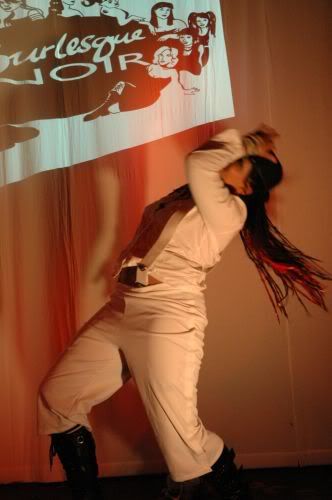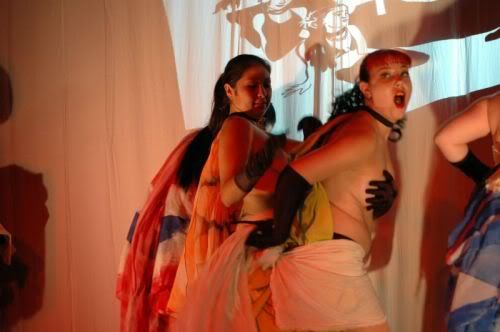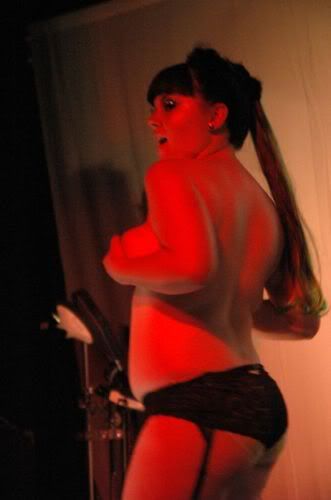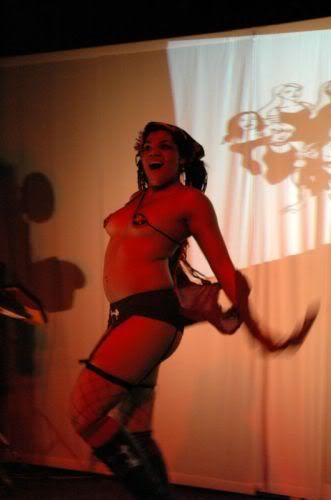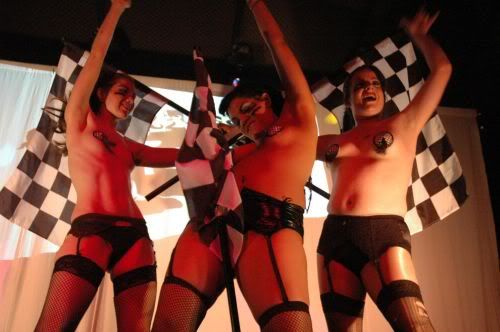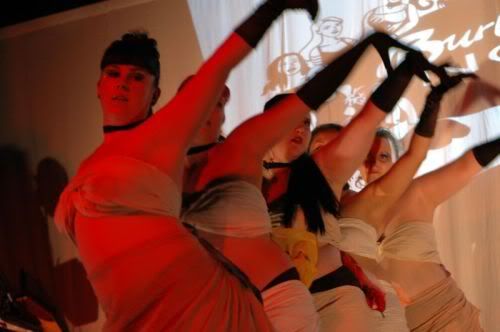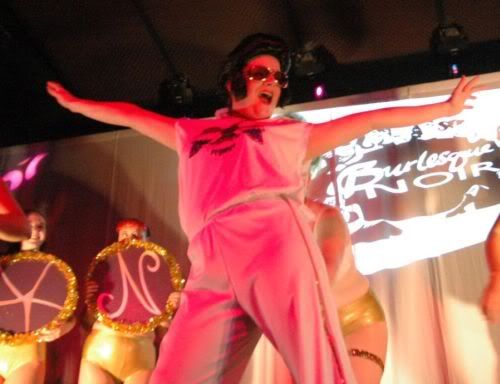 I also had the bruises to prove we worked hard—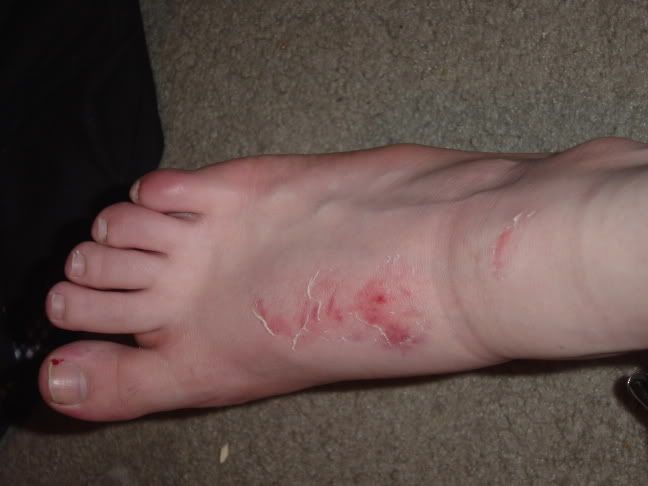 We decided to make some money, and get paid *handsomely* doing a go-go gig for Camel Cigarettes—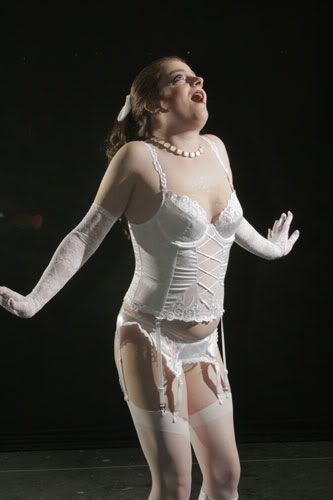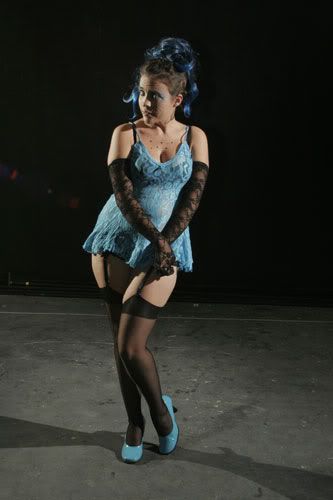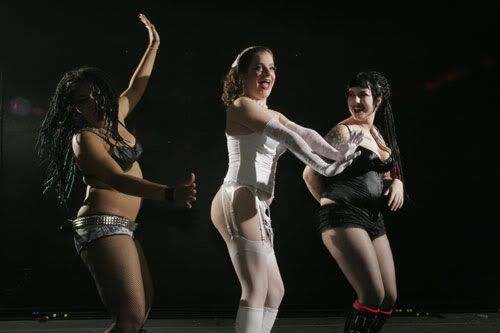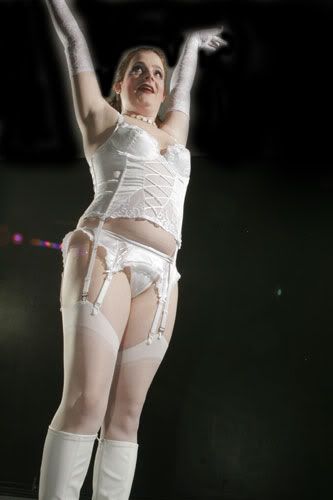 Nothing could prepare us to close out the year with Winter WonderLust—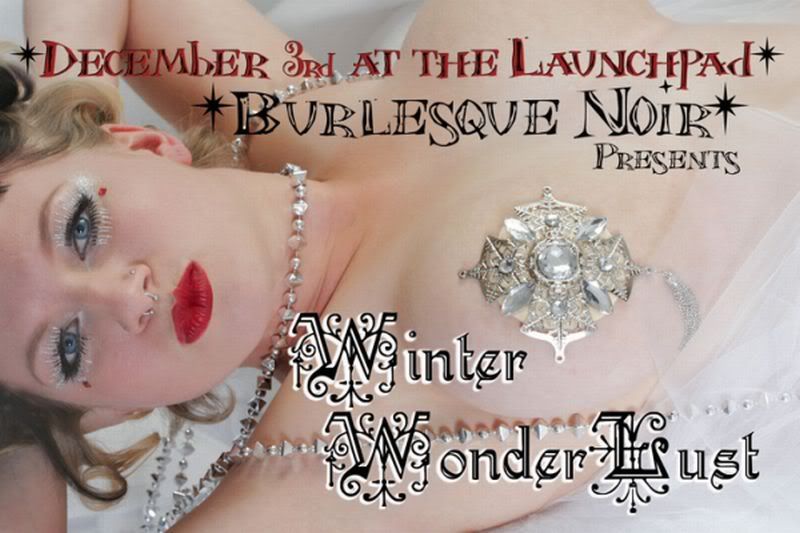 Feathers and spirit gum, are a bad combination—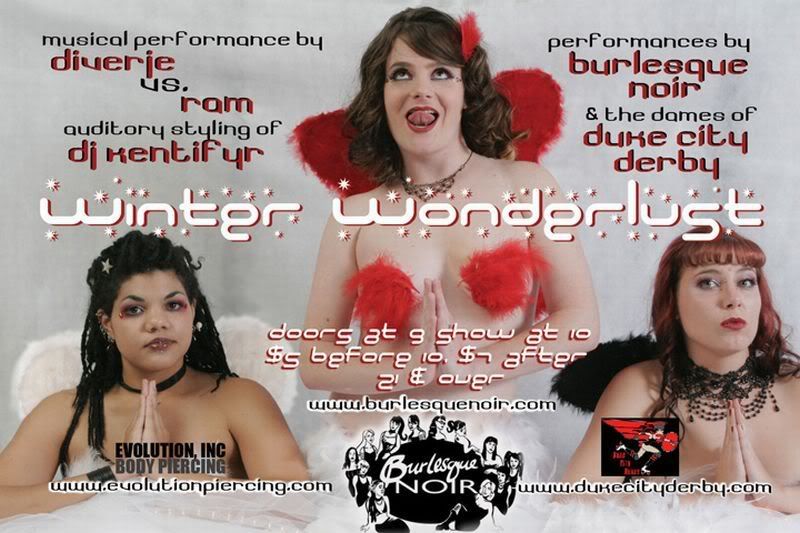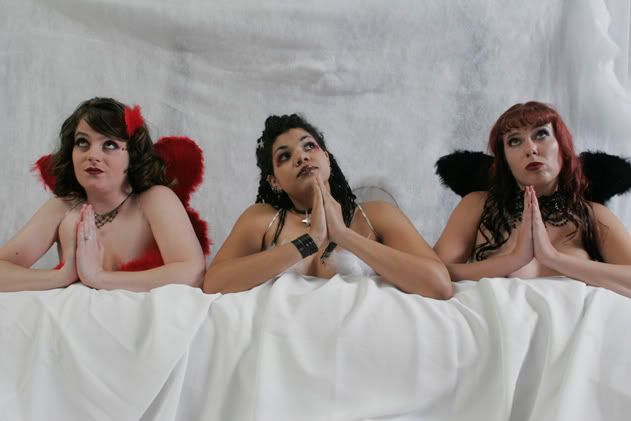 We did a teaser performance at the Pulse, which we nailed, but the drama was pretty heavy that night. We pulled together what we could, and I think we did a pretty impressive job—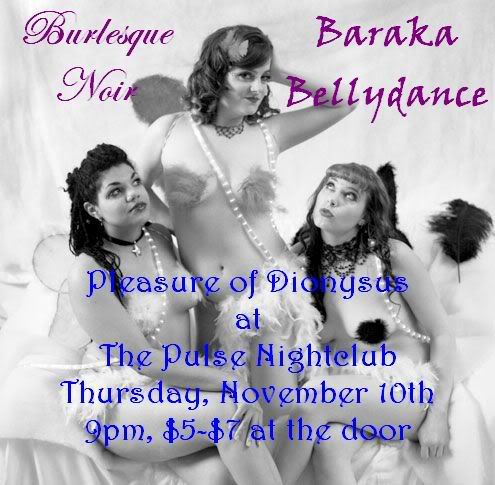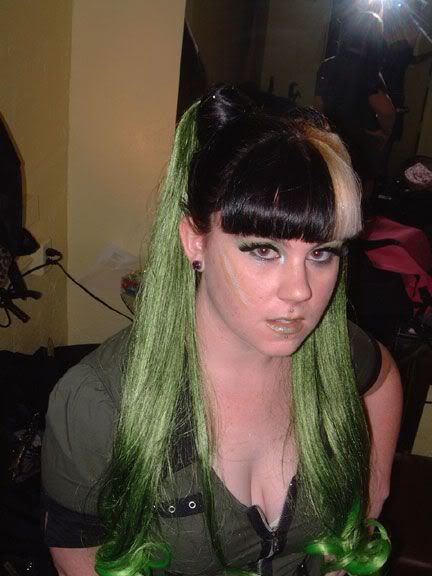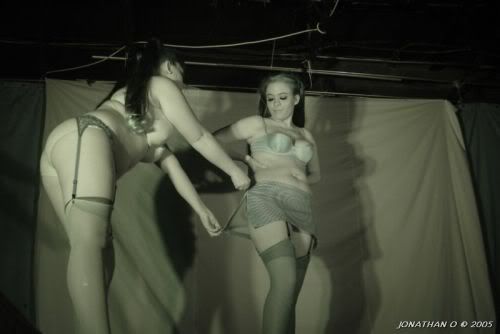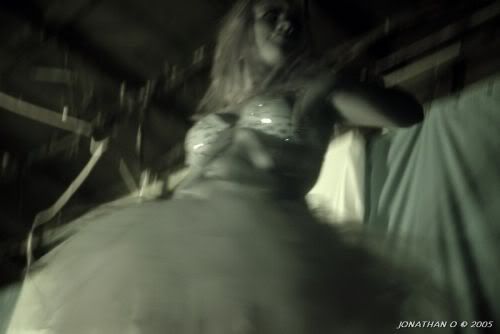 Our moment to shine came on December 3rd when we sold out the Launchpad before 11 o'clock (I really have to wonder if that's a record for a local act)… I still can't get over it! I wish I had the photo of the line out the door!!! It just didn't get any better than that!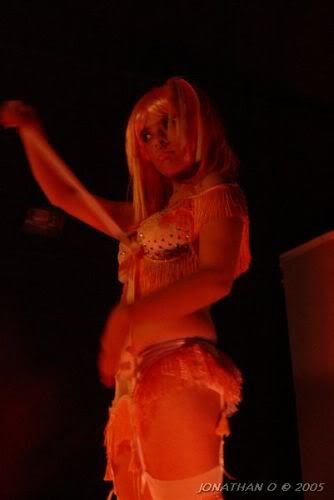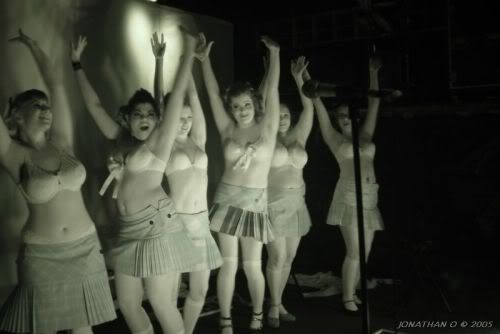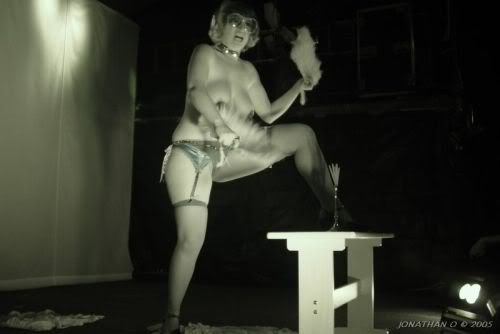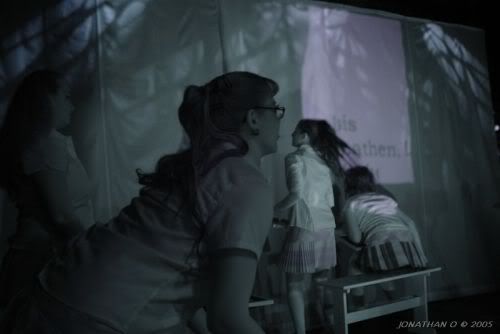 What is with my face in this shot?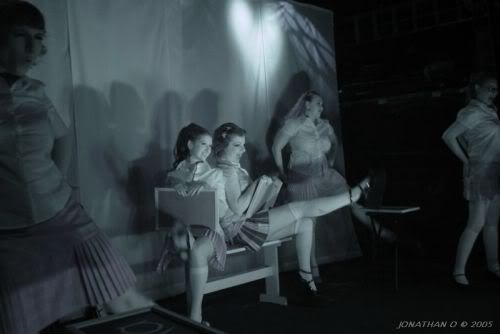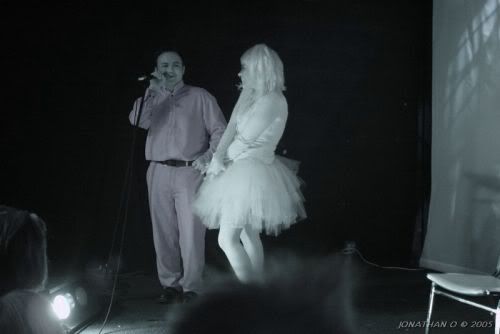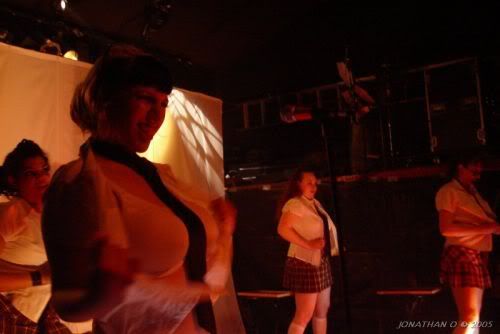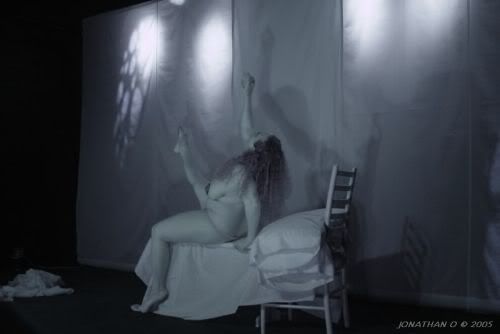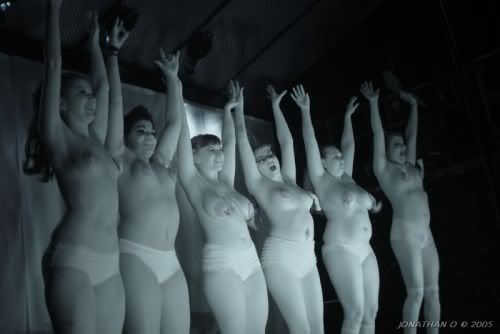 I am finding out that drawing on photos is fun, expect more of my silliness in the future–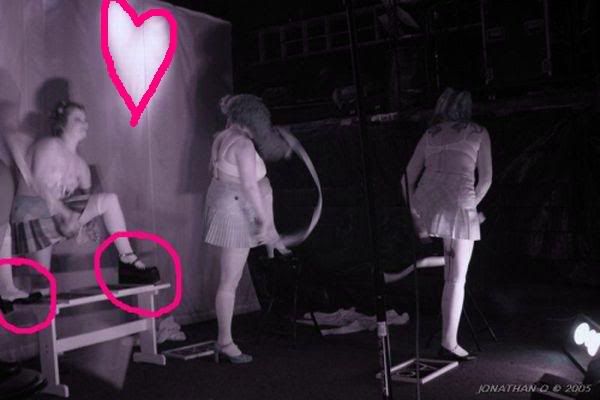 We loved working with RAM vs. Diverje and the crowd loved them!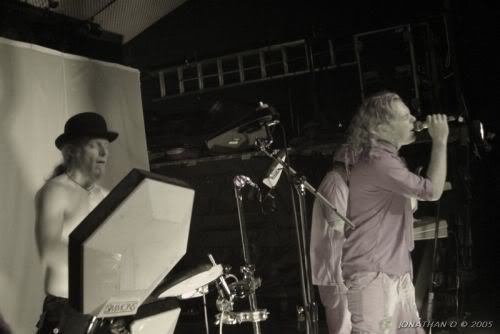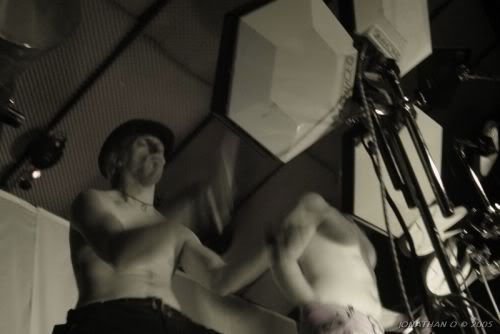 Sadly this was our last show with MC Xavier Wyntir. I was glad we got together a little number with the Pulp Fiction theme. We didn't rehearse it with me sitting on his lap, because David told me that I had to surprise him. I think it went over well.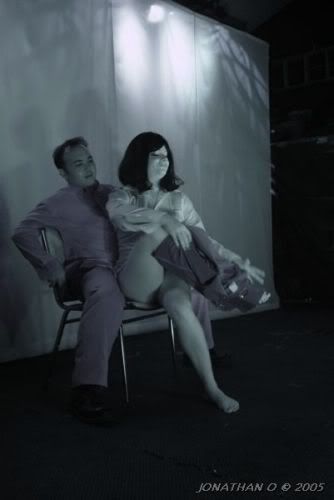 I was also particularly proud of my costume in this piece. With the help of
strixkat I was able to bead and glisten my undergarments which looked incredible on stage.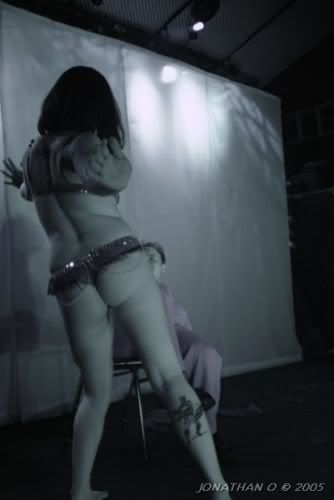 Ladies, I hope to get more photos to you all as I get them! I am looking forward to 2006 now that we have ironed out *some* of the kinks. I really lucked out when I decided to start a burlesque troupe. I am still wondering exactly how this happened. Thank you, everyone.
It has been a struggle, and we have all laughed and cried together. I am sheerly amazed at the success that we have accomplished, and am so lucky to be surrounded by so many talented individuals in this endeavor.
Let's do it again!